PACKPROF
BROCHURE
(PDF, 2p, 130 kb)
to download:right click link, "Save Target As..."
PACKPROF
PRESENTATION
(PDF, 18p, 100 kb)
DOWNLOAD
PACKPROF
DEMO
SOFTWARE
SOFTONOMY
BROCHURE
(PDF, 2p, 58 kb)
PackProf is the best solution for making Packaging Waste compliance easy. The software product manages all the packaging data used within a business, handles the necessry processes and produces the necessary documentation and reports for auditable compiance.

Many businesses have a responsibility to report on the amount of packaging material consumed and produced by their operations. This is according to EU and Irish legislation. The responsibility for Packaging Waste is placed upon businesses that handle packaging at any stage of the supply chain. Typically, businesses use a diverse range of packaging that varies in quantity and material type. However, businesses are obligated to report the exact levels to either Local Authorities or REPAK. This process, if performed manually, is time-consuming, difficult and error-prone. PackProf is the software solution that addresses the needs by easing and automating the tasks involved. Using this product, businesses can manage their packaging information and generate the required statistical compliance reports.

To read more about PackProf:
PackProf Brochure (PDF, 2p, 130 kb).

PackProf Presentation (PDF, 18p, 100 kb).

An installable Demo version of the software is also available:
PackProf Demo Software - Download
Please contact us with any queries via:
email: solutions@softonomy.com
or tel: +353 (0)1 284 6381
Note: The Irish version of PackProf has been developed especially for businesses in Ireland and for Members of REPAK. International versions are available for a range of Waste schemes within the EU and other countries.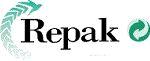 All information and features are: © Copyright 2006, Softonomy Ltd.